Belize
Belize, whose jungle is as rich in Mayan ruins as it's massive Caribbean barrier reef is rich in marine life. Belize is a kaleidescope of colors, where deep greens from its western frontiers reels into a thousand shades of blue along its Caribbean shoreline and the myriad of 400+ cayes despersed along the largest barrier reef in the Western Hemisphere. It's easy to explore Belize with a good infrastructure, friendly people and unique hotels and lodges throught its territory, just slightly smaller in size than Massachusetts. With such a small size it's hard to Belive that is home to over 900 Mayan sites. Check out our Belize all inclusive vacations!
Our Belize all inclusive vacations have been created to combine the most prominent features: The Beach and Barrier Reef with The Mayan Ruins & Rainforests.
Chat with our team of experts to custom design your own Belize vacation package.
Belize is the real deal, an authentic experience. You won't find any fast food chains here!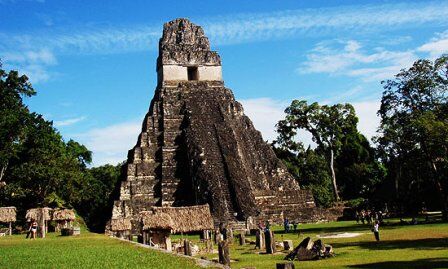 Belize
8 Days - 7 Nights
2-50 People