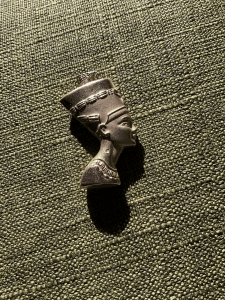 Behind every great man there is a great woman.
This saying couldn't be more true than in the case of Ramses the Great and Queen Nefertari. She was cherished equally for her beauty as well as her intellect. She was proficient in reading and writing hieroglyphics, a rare skill for an ancient Egyptian woman.
Nowadays, the love story for the ages between Rameses the Great and Queen Nefertari is still evident on the temple walls of ancient Egypt's most impressive archeological site, Abu Simbel. Their love left a mark on Ancient Egypt. Nefertari was beloved by her people, therefore, it is no surprise that her tomb is the largest and most spectacular tomb in the Valley of the Queens. Learn more about Queen Nefertari firsthand on our Nile River Cruise Vacation.